I assume because he's not man enough to deal with politicians who laugh at him.
Needles to say, Lucy rocks.
Two variations on the same story, but they're both awesome.
Trump sues teen girl for slandering his good name with her cat website.
A 17-year-old San Francisco high school student and future tech millionaire named Lucy wanted to put a "fun, little" project on her resume before she starts
applying to jobs.
So she created a website called TrumpScratch.com, where users click on the
president's face
to scratch him with little
cat paws.
Thinking about it gives me the warm fuzzies.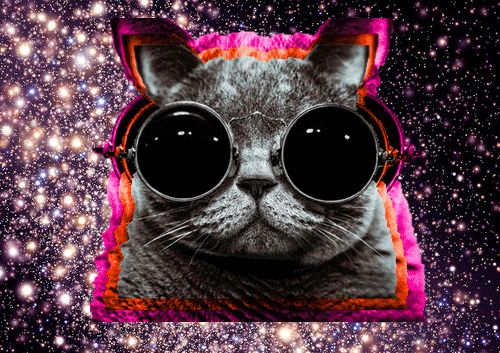 I'm sure you're aware, the Trump name is internationally known and famous," reads the letter, which describes
Donald Trump
as a "well-known businessman."
Lucy is having none of it.

"I was going to just let this go, but I think it's, pardon my French, fucking outrageous that the president of the United States has his team scouring the internet for sites like mine to send out cease and desists and legal action claims if we don't shut down," she told the Observer in an email. "Meanwhile, he tweets about

The Apprentice

ratings and sends out power-drunk tweets about phone tapping. HOW ABOUT BEING THE PRESIDENT?"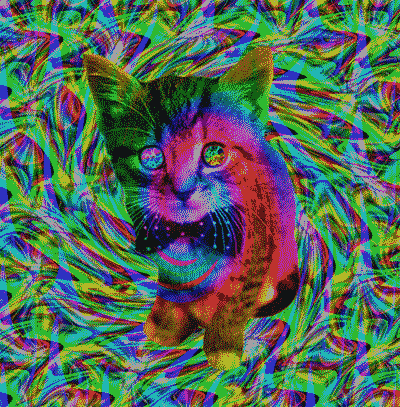 Since the lawsuit, Lucy did agree to change the name of the website to KittenFeed.com but she said "After changing, they still came at me."
Does this story make you angry? Me, too. For relief, may I recommend spending a little time on
KittenFeed.com
. This site is not only harmless as far as Trump jokes go, but it's also great for mental
health! Which will be especially necessary if (when) we all lose our health care.
Try it.
Trust me, you'll feel better.
Trump Just Threatened To Sue A Teen Over Her Kitten Website
Lucy, a 17-year-old from San Francisco, created a website in which users can direct a digital kitten to scratch an image of Donald Trump with its paws. Now, she has a cease-and-desist letter from the President of the United States.
What started out as coding practice for Lucy has turned into an all-out battle with Trump's general counsel.
Per the Observer, Trump cease-and-desist letter begins the only way we would expect – with a self-aggrandizing nod to our in-desperate-need-of-validation President:
"As I'm sure you're aware, the Trump name is internationally known and famous."
If Trump's legal team was so concerned about damaging Trump's internationally known brand, maybe they should leave America's children alone and take away their boss's Twitter account.
Per a recommendation from her lawyer, Lucy did ultimately change the name of her website from TrumpScratch.com to KittenFeed.com. Still, her response will make you question which one is the 17-year-old:
"I was going to just let this go, but I think it's, pardon my French, fu–ing outrageous that the president of the United States has his team scouring the internet for sites like mine to send out cease and desists and legal action claims if we don't shut down. Meanwhile, he tweets about The Apprentice ratings and sends out power-drunk tweets about phone tapping. HOW ABOUT BEING THE PRESIDENT?"